The finest transportation
Party Bus Rental Kansas City
Welcome to Party Buses Kansas City, the best provider of limousines, charter buses, shuttle buses, and limo buses in the Kansas and Missouri area! With many years in the business, we are honored to provide our wide range of luxury transportation services for all your special occasions at a more than affordable price. You are our priority! That's why we ensure, from the moment you reach out to us, what you'll get is only the highest-grade Kansas City party bus rentals & limousine services for you to rent 24/7 and only the most professional chauffeurs that that this amazing city has to offer. So, what are you waiting for to book the ultimate party bus Kansas City has to offer today?
Rent the best party bus in Kansas City, MO
Kansas City, Missouri, is a unique and vibrant city full of incredible locations to visit! From the jazz-related spots in Overland Park to the Power and Light District, the memorable places and activities you can experience just within the Metropolitan Kansas City area are unmatched. In fact, recently, downtown Kansas City was voted one of the best downtown areas in America because of the rich culture and art, fountains, shopping, and local cuisine. In short, it is an amazing place with lots to do and cool people to do it all with. Since you are searching for a luxury transportation company, it's likely you've found a lot of party bus and limousine rental companies throughout your search. However, we can ensure our limo service and party buses in Kansas City are simply the best.
We'd like to take this opportunity to let you know just what sets our Party Buses in Kansas City apart from the rest of the companies out there! It starts with our great selection of modern and custom-crafted limo, coach bus, party bus, limo bus, and charter bus rentals in Kansas City. Each and every hand-picked vehicle in our large fleet is impeccably maintained and fervently cleaned for each and every customer we service. Next is our world-class limousine service customer care; every member of our staff is dedicated to ensuring that your stay with us is pleasant and unforgettable (in the best way possible). With years of collective experience, we're as passionate about perfection as we are knowledgeable. And last but not least is our unbelievably professional and cordial chauffeurs. They are truly the cream of the crop in the Kansas City metro area, and their refined attention to detail will undoubtedly leave you wanting another adventure with us as soon as you arrive safely home. Our staff is also here to help with your travel needs. Should you need a party bus or limo service outside of our area, we recommend Party Bus & Limo Rental Tacoma, WA, and Metro Detroit Limo & Party Bus Company.
In closing, we'd like to add... If you haven't visited Kansas City yet, you're surely missing out! If you're looking to have a great time here, consider renting one of our limousines or party buses in Kansas City! Whether you are planning your birthday celebration in Overland Park or a corporate event for large groups, you'll have the perfect vehicle or party bus rentals for you at an affordable price, made with luxury in mind at your fingertips, ready to take you wherever you want to go. Our Kansas City Party Bus service is only a phone call away, so book online or pick up the phone and get a free quote on the best party bus in Kansas City!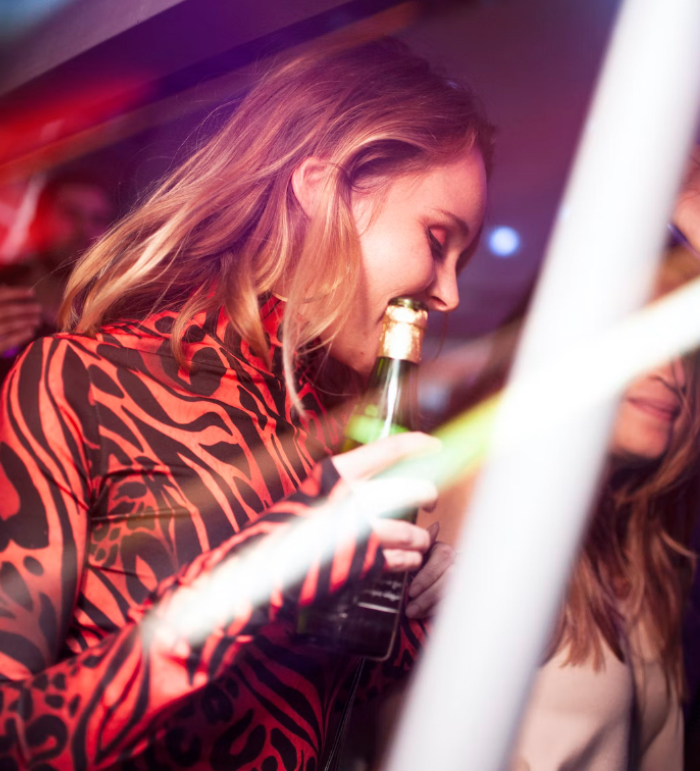 For all events
Celebrate your event in style with Party Buses Kansas City
We're known throughout Missouri for our reputable transportation and high-end vehicles, but at the end of the day, what we offer is much more than renting out a limo or Kansas City party bus service from our party bus fleet. It is entirely about making all your special events the most memorable occasion. So look no further and let us provide you, your family, and your beloved guests with the best Kansas City party buses & other luxury rentals!
Our party buses come equipped with the latest and greatest gadgets that you'll need to get your next party started, such as premium sound systems, leather seats, and dance poles. With such amazing features, there isn't a single special event our best party buses can't provide service to. We are happy to take you for your upcoming trip, wedding transportation, bachelor/bachelorette parties, corporate events, birthday parties, pub crawls, sporting event, or any other special occasions!
fleet
See more of our limos
Some of our most
Popular events